08 Feb

Q & A
BOP NEWSLETTER • February 2023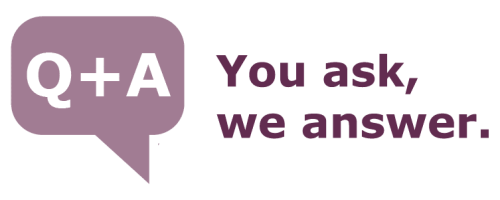 Q: We had a potential employee reach out for a position at our office. The candidate is from Ecuador. If we interview them, what can we ask this individual about being from Ecuador? If we like them, can we hire this individual? If so, what paperwork is required for employment?
A: Generally, you can treat this candidate the same as any other by asking the same questions to determine their eligibility overall with the position. In terms of them being from Ecuador, as a best practice, we recommend asking all job applicants about their ability to work legally in the United States.
This can be done by simply asking, "Are you authorized to work lawfully in the United States?" In order to avoid liability, this question should not extend to requesting proof and/or requesting how they are authorized (i.e., citizenship, green card, temporary authorization, etc.) during the pre-hire phase.
If they respond with "no," then you do not need to move any further in the interview/hiring process. You cannot legally hire someone who is not authorized to work in the U.S.
If they respond with "yes," then I recommend asking next, "Will you now or in the future require us to commence (sponsor) an immigration case in order to employ you (for example, H-1B or other employment-based immigration case)? This is sometimes called 'sponsorship' for an employment-based visa status."
If they respond with "no," you can move forward in the interview/hiring process.
If they respond with "yes," then you can ask further what that would require from the employer (fees, processes, timelines etc.). However, an employer has no legal obligation to commence an immigration case. Therefore, if the job applicant answers "yes" to this second question, you can lawfully choose to reject and not consider the applicant further, since sponsorship would require the employer to take on legal obligations of an immigration case in order to employ the applicant.
Only once you have extended a job offer to an applicant, and the applicant has accepted the offer, can you then ask for evidence of work authorization by completing the Form I-9. If this form is not completed within 3 days of hire, or if the employee is not able to produce genuine and non-expired documents that fall under page 3 of the Form I-9 (Lists of Acceptable Documents), then the employee must not be permitted to work further.
Please note, employees may present documents of their choosing that fall under the Lists of Acceptable Documents. Employers may not reject valid documents or insist the employee provide additional documents beyond what is required based on their citizenship status or national origin. For example, an employer cannot require only those who the employer perceives as "foreign" to produce specific documents, such as Permanent Resident/Green Cards or Employment Authorization Documents.
All other regular new hire paperwork can be completed with the employee upon hire.